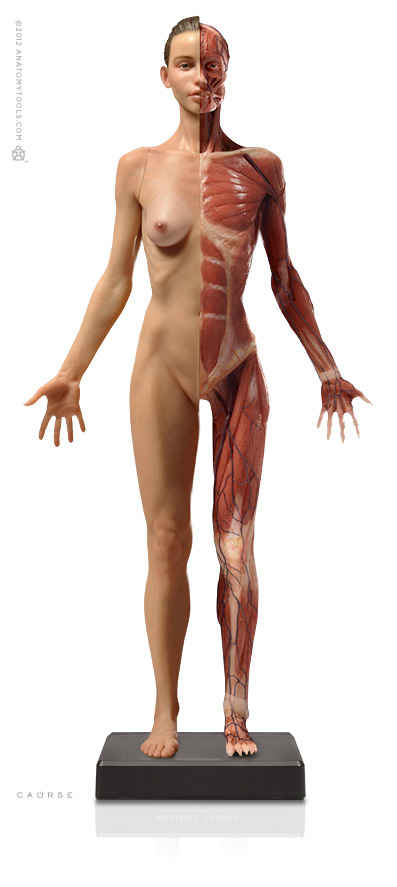 Female 1:3 Flesh/Anatomy v3A ASIS - TIER 2
- compares surface anatomy with muscular system

The most realistic & Medically accurate model available.  Incredibly detailed superficial anatomical dissection.  Realistic skin, hair, eyes and anatomy. Hand painted Bone, Muscle, Tendon, and fascia to highlight anatomical features. Magnetic removable head & arms. Internal turntable for 360° viewing. Incredible value, quality & accuracy. aprox.23x10x5"



Designed, sculpted & painted by Andrew Cawrse >
Additional paint & paint design by Jordu Schell >


"AS-IS" SALE - Condition TIER2:  Brand New in original packaging, however Skin color & fit of head does not match to body exactly


& body &/or head may have slight lean, other minor defects. limited qty left at this $200 discount.