---

"Every one of the tools and models that Anatomy Tools provides is both graceful and accurate. Not only do they create great objects of art, they hand us tools that prove instrumental in make up design, creature creation and artistic rendering. Their contributions span across every field: sculpting, drafting or make up FX creation. A must have for all artists world wide!"
Guillermo del Toro:
film director, sculptor
Credits: Pans' Labyrinth, Hellboy, Devil's Backbone ... IMDB profile>


---

"... I'm writing just to say that I love the small hand held skull, it's amazing for holding in one hand while drawing with the other ... I use it all the time. Whenever I teach I bring it to share with the crowd - I consider this product to be an important & valuable tool when sketching and drawing portraits and caricatures..."
Jason Seiler:
Caricature Artist, Concept Designer, Instructor and Author
Credits: Featured covers and interior pieces for TIME, Business Week, The New York Times, The Wall Street Journal, The Weekly Standard, MAD magazine, GOLF magazine, KING magazine, Revolver, Guitar Player, The Village Voice, Penguin Group, Disney, The New York Observer, D Magazine, The Bloomberg Market, New Line Cinema, Universal Pictures, Aardman Animation, and Sony Image, among others. Jason also worked as a character designer on Tim Burton's Alice In Wonderland. Published two books of his art: Caricature the Art of Jason Seiler and the coffee-table book, SEILER 2008-2009. exhibited several times at the Society of Illustrators in New York as well as at the Society of Illustrators West, where Jason was awarded the silver medal for his portrait of Elvis Costello. His work has also been exhibited in Communication Arts Magazine, American Illustration 29 annual, Taschen's Illustration Now! 3, and the book, Digital Masters (2010) ... jasonseiler.com>


---

"If you want to create the best art you can, really "know" your basics. This anatomy figure is the fast track to do that. What ever level you are at, trust me, you'll keep this handy on your desk."
Carlos Huante:
illustrator, designer, sculptor, painter
Credits: Hellboy, War of the Worlds, Van Helsing, Alien VS.Predator, Signs, MIB1&2, Dreamcatcher ... carloshuanteart.com>


---

"A fundamental understanding of anatomy is essential in the creation of successful figurative art. This is by far the best anatomical reference figure available to anyone aspiring to achieve that goal."
Richard MacDonald:
Master Sculptor
One of the world's most collected bronze sculptors, internationally acclaimed & awarded sculptor, illustrator, and painter ... richardmacdonald.com>


---

"This dissected figure with detachable body parts is anatomically accurate in every detail. Having the model in front of you, along with the self test wall chart, gives you a deeper understanding of the human form that you won't find in books. Our artists have found this to be an invaluable resource to learning & sculpting human anatomy."
Geoff Campbell:
Model Supervisor, Industrial Light & Magic
Credits: Pirates of The Caribbean 1,2 & 3, StarWars EPI, EPII; Galaxy Quest, Terminator 2, Jurassic Park ... CG Society page>


---

"This is the best anatomical model that I have ever used for reference. Anyone who creates realistic or derivative works of the human body, digital or practical, will find this amazing figure a constant & fought over reference piece. Superb in every detail, our artists use it over and over."
Gino Acevedo:
Senior Prosthetics Supervisor, Weta Workshop Ltd./ Visual Creature Effects Art Director
Weta Digital Ltd. Credits: Lord of the Rings: FOR,TTT,RTK ; MIB1, Independence Day, Alien 3, Death Becomes Her, Wolf, Demolition Man, King Kong ... WETA bio>


---

"This sculpture is more than the perfect anatomical reference, it is a piece of art. Stunningly detailed and wonderfully creepy!"
Brom:
llustrator, painter, author
Credits: novels (Micheal Moorcock, Terry Brooks, R.A.Salvatore, E.R. Burroughs), Role-playing (TSR, White Wolf, FASA, WOTC), comics (DC, Chaos, Dark Horse), Games (Doom2, Diablo2, Heretic, Sega, Activision), Film (Tim Burton's Sleepy Hollow, Galaxy Quest, Bless the Child, Ghosts of Mars ... bromart.com>


---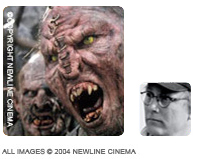 "Good reference is an integral part of the sculpting process here at the Weta Workshop. This anatomical study model has become a valuable addition to the materials that our sculptors use in their daily work."
Richard Taylor:
Oscar & BFTA award winner, Head of Weta Workshop Ltd & one of the orginal founders of Weta
Credits: Lord of the Rings: Fellowship of the Ring,The two Towers, Return of the King, King Kong ... WETA bio>


---

"Both diabolical villains and superhuman heroes fall flat on their faces without a sound sense of anatomy underneath them. No matter what you draw, it all starts here: the HUMAN BODY, gloriously revealed in all its gory splendor in this exquisitely detailed and dissectible sculpture - this anatomy figure is a must for all artists and monster-makers everywhere."
Iain McCaig:
concept artist, director, author
Credits: Star Wars Episode 1, 2 & 3; Peter Pan, Interview With the Vampire ... iainmccaig.com>