---

"Every one of the tools and models that Anatomy Tools provides is both graceful and accurate. Not only do they create great objects of art, they hand us tools that prove instrumental in make up design, creature creation and artistic rendering. Their contributions span across every field: sculpting, drafting or make up FX creation. A must have for all artists world wide!"
Guillermo del Toro:
film director, sculptor
Credits: Pans' Labyrinth, Hellboy, Devil's Backbone ... IMDB profile>


---

"... I'm writing just to say that I love the small hand held skull, it's amazing for holding in one hand while drawing with the other ... I use it all the time. Whenever I teach I bring it to share with the crowd - I consider this product to be an important & valuable tool when sketching and drawing portraits and caricatures..."
Jason Seiler:
Caricature Artist, Concept Designer, Instructor and Author
Credits: Featured covers and interior pieces for TIME, Business Week, The New York Times, The Wall Street Journal, The Weekly Standard, MAD magazine, GOLF magazine, KING magazine, Revolver, Guitar Player, The Village Voice, Penguin Group, Disney, The New York Observer, D Magazine, The Bloomberg Market, New Line Cinema, Universal Pictures, Aardman Animation, and Sony Image, among others. Jason also worked as a character designer on Tim Burton's Alice In Wonderland. Published two books of his art: Caricature the Art of Jason Seiler and the coffee-table book, SEILER 2008-2009. exhibited several times at the Society of Illustrators in New York as well as at the Society of Illustrators West, where Jason was awarded the silver medal for his portrait of Elvis Costello. His work has also been exhibited in Communication Arts Magazine, American Illustration 29 annual, Taschen's Illustration Now! 3, and the book, Digital Masters (2010) ... jasonseiler.com>


---

"If you want to create the best art you can, really "know" your basics. This anatomy figure is the fast track to do that. What ever level you are at, trust me, you'll keep this handy on your desk."
Carlos Huante:
illustrator, designer, sculptor, painter
Credits: Hellboy, War of the Worlds, Van Helsing, Alien VS.Predator, Signs, MIB1&2, Dreamcatcher ... carloshuanteart.com>


---

"A fundamental understanding of anatomy is essential in the creation of successful figurative art. This is by far the best anatomical reference figure available to anyone aspiring to achieve that goal."
Richard MacDonald:
Master Sculptor
One of the world's most collected bronze sculptors, internationally acclaimed & awarded sculptor, illustrator, and painter ... richardmacdonald.com>


---

"This dissected figure with detachable body parts is anatomically accurate in every detail. Having the model in front of you, along with the self test wall chart, gives you a deeper understanding of the human form that you won't find in books. Our artists have found this to be an invaluable resource to learning & sculpting human anatomy."
Geoff Campbell:
Model Supervisor, Industrial Light & Magic
Credits: Pirates of The Caribbean 1,2 & 3, StarWars EPI, EPII; Galaxy Quest, Terminator 2, Jurassic Park ... CG Society page>


---

"This is the best anatomical model that I have ever used for reference. Anyone who creates realistic or derivative works of the human body, digital or practical, will find this amazing figure a constant & fought over reference piece. Superb in every detail, our artists use it over and over."
Gino Acevedo:
Senior Prosthetics Supervisor, Weta Workshop Ltd./ Visual Creature Effects Art Director
Weta Digital Ltd. Credits: Lord of the Rings: FOR,TTT,RTK ; MIB1, Independence Day, Alien 3, Death Becomes Her, Wolf, Demolition Man, King Kong ... WETA bio>


---

"This sculpture is more than the perfect anatomical reference, it is a piece of art. Stunningly detailed and wonderfully creepy!"
Brom:
llustrator, painter, author
Credits: novels (Micheal Moorcock, Terry Brooks, R.A.Salvatore, E.R. Burroughs), Role-playing (TSR, White Wolf, FASA, WOTC), comics (DC, Chaos, Dark Horse), Games (Doom2, Diablo2, Heretic, Sega, Activision), Film (Tim Burton's Sleepy Hollow, Galaxy Quest, Bless the Child, Ghosts of Mars ... bromart.com>


---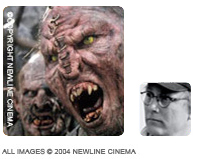 "Good reference is an integral part of the sculpting process here at the Weta Workshop. This anatomical study model has become a valuable addition to the materials that our sculptors use in their daily work."
Richard Taylor:
Oscar & BFTA award winner, Head of Weta Workshop Ltd & one of the orginal founders of Weta
Credits: Lord of the Rings: Fellowship of the Ring,The two Towers, Return of the King, King Kong ... WETA bio>


---

"Both diabolical villains and superhuman heroes fall flat on their faces without a sound sense of anatomy underneath them. No matter what you draw, it all starts here: the HUMAN BODY, gloriously revealed in all its gory splendor in this exquisitely detailed and dissectible sculpture - this anatomy figure is a must for all artists and monster-makers everywhere."
Iain McCaig:
concept artist, director, author
Credits: Star Wars Episode 1, 2 & 3; Peter Pan, Interview With the Vampire ... iainmccaig.com>


---

"Andrew Cawrse's male anatomical figure is, simply put, the most beautiful and accurate reference model of its kind. It has a place of honor in my studio. I can't wait until his female figure is released!"
Wayne Douglas Barlowe:
author, art director, concept artist
Credits: Alien Planet, Harry Potter and the Goblet of Fire, Harry Potter and the Prizoner of Azkaban, Hellboy, Blade II, Titan A.E., Galaxy Quest, Babylon 5: Thirdspace Author & artist: Expedition ... waynebarlowe.com>


---

"I have seen hundreds of anatomical models in my career, and this represents among the finest and most detailed of any of them. From the underlying fascia to the beautifully rendered surface musculature, this is a must have for the artist and anatomist.""
Jordu Schell:
Sculptor, Creature and Character Designer.
Credits: Men in Black/ Hellboy/ The X-Files Movie/ Alien:Ressurrection/ Planet of the Apes/ Dawn of the Dead/ Predator II/ Galaxy Quest/ Avatar ... schellstudio.com>


---

"For a Neanderthal like me, who is still trying to learn how to draw, this sculpture is not just a work of art but the best drawing aid I've discovered since George Bridgman. It should be essential for student and professional a like. Take it from me, a guy who needs all the help he can get, get it and 'you'll get it!' Thanks Andrew you've done the art world a service!"
Geof Darrow:
comic book artist, conceptual artist
Credits: concept & producion design for movies: Barb Wire, The MATRIX trilogy, collaboration with Frank Miller on the comic books "Hard Boiled","Big Guy & Rusty the Boy Robot", + over 50 other comic books & covers, collaborated with Moebius on 'Internal Transfer' & the portfolio 'La Cité Feu'', also previously an animator at Hanna-Barbera studios. ... Wiki page>


---

"I am so impressed by the ultrarealism of Andrew Cawrse's anatomical model. It's so alive that I often have the taste of blood in my mouth... Buy it or die... Merci Andrew very much, from one of the lost children."
Marc Caro:
film director, author, screenwriter, illustrator, musician & mad scientist.
director of Dante 01, co-director of: Delicatessen (with Jeunet) & The City of Lost Children (with Jeunet), Dark Portals: The Chronicles of Vidocq, short films, including "Vibroboy" and "Le Cirque Conference", visuals for Alien Resurrection etc.. Internationally awarded director ... IMDB page>


---

"The first skill I look for in potential artists is good drawing ability, and a major component of this is the understanding of underlying anatomy, especially when creating human-based creatures or robotic designs. Andrew's anatomical sculptures are masterfully crafted and ideally suited for any concept artist, professional or student, who wishes to master this knowledge"
Doug Chiang:
Production Designer, Author, Executive Vice President of ImageMovers Digital
Credits: Academy & British Academy Award Winner/ ILM Creative Director film credits: Ghost, Back to the Future II, The Doors, Terminator 2, Death Becomes Her, Forrest Gump, Jumanji, and The Mask. Design Director : Star Wars: Episode I The Phantom Menace and Episode II, Attack of the Clones. Production Designer film credits: The Polar Express. Beowulf, and Christmas Carol. Author: Robota, Mechanika: Creating the Art of Science Fiction with Doug Chiang, FIlm Director: Mental Block., Honorary Doctorate Degree recepiant Academy of Art College, San Francisco ... dchiang.com>


---

"Andrew Cawrse has created the most accessible anatomical model reference I have yet seen. It goes beyond science and replication, it is a work of art that inspires me and continually renews my awe of the human body. This isn't simply a purchase, it is an educational investment - one that both painters and sculptors can not afford to be without"
Randal M. Dutra:
animation director, designer, sculptor, painter.
Credits: Jurassic Park, Jurassic Park II: The Lost World, War of the Worlds, Star Wars-Revenge of the Jedi, Nightmare Before Christmas, Gremlins, Robocop, Robocop II, Golden Child, 101 Dalmatians, etc. twice nominated for an Academy Award/ Oscar ... randaldutra.com>


---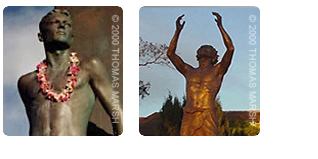 "There is nothing comparable to Andrew Cawrse's ecorche figure on the market. The anatomical understanding is so advanced, that it establishesTHE standard where artistic anatomy and medical anatomy have common ground, at the highest levels of subtlety, and the deepest levels of form."
Thomas Marsh:
Sculptor, Teacher
Nationally awarded, classical figurative bronze sculptor ... tmarshsculptor.com>


---

"This is as good as it gets! I cant wait for this guy's girl friend in '08"
Phil Tippett:
Award-winning visual effects supervisor, animation pioneer, and director
Credits: Hellboy, Starship Troopers 1,2, Robocop 1,2,3 Constantine, Matrix Revolutions, The RIng, Blade2, Hollowman, Dragonheart, DragonSlayer, Charlotte's Web, Pirates of the Carribean, Jurassic Park, Ghostbusters2, Dinosaur, StarWars: Empire Strikes Back, Return of the Jedi.. & more ... tippett.com>


---

"Thank you! I have been looking for something like this for ages! This is just what I need. I mean, you know, like all of us, I went through the trouble of chopping up a fair amount of Art history teachers, grannies, pets and girlfriends in my days, but as you surely know, all that goes bad pretty fast and this maquette end's up being a lot less smelly. It is awfully rare to find such an accurate écorché and I am delighted to be the owner of such a fine and high quality piece of human anatomical reference. I couldn't stress enough the importance of knowing where to place bones, muscles and tendons for the artist who doesn't want to look like an ass when drawing figures… this is why, for that very same reason, I always keep it on my desk whenever I paint or sculpt. Anyways, this is sooooo helpful! So have it, own it, for this is, without a doubt, a "must have" for anyone who wants to draw something else than flower pots.You all take care"
Igor-Alban Chevalier:
Production designer, Illustrator, Sculptor, Game & toy designer
Credits: X-Men 3, Brotherhood Of The Wolf, Harry Potter And The Sorcerer's stone, Feardotcom, Flintstones 2, Five children and it, The Snow Queen. Books: "Doodles", "The Art of The Black Frog", "Atomic Toybox", "Machines For A Better Living","The Doors Of Nihiland", "Versus","Kamikaze Pirate Doll","Stone Monkey", ... CG Society page>


---

"The perfect combination of medical accuracy with an artist's eye for clarity. Anybody with an interest in  understanding the human form should have one of Andrew Cawrse's figures on their desk; the best anatomical reference I have ever had access to - I just wish I had it 20 years ago!"
Dermot Power:
concept designer
Credits: Batman Begins: Charlie & the Chocolate Factory: Harry Potter: Prisoner of Azkaban, Chamber of Secrets: Star Wars: Episode II, Beowulf, V for Vendetta ... dermotpower.com>


---

"I think Andrew Cawrse's anatomical sculptures are both brilliant, beautiful and very, very useful. I have found them a great reference and great to have just standing around as does my daughter, Freyja currently studying Scientific and Natural History illustration. We are both looking forward to the female figure and the articulated skeleton - Excellent work"
Roger Dean:
artist and designer
internationally acclaimed & awarded designer & painter, paintings: exhibited in galleries worldwide, posters, cards, books and album covers etc., has sold in excess of sixty million copies world-wide. books: Views, Dragon's Dream, Album Cover Album, Magnetic Storm" Album Covers: inc, 2nd most successful album cover design of all time, (after "Sergeant Pepper" ) by readers of "Rolling Stone" magazine ... rogerdean.com>


---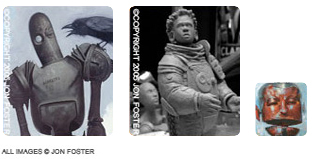 "This, by far, is my favorite piece of art reference that I own. Every time I look up from work to this sculpture I am reminded again & again of how little I know of anatomy and the incredible quirkiness of the human body. The sculpture is specific & detailed but Andrew also captured with it potential to be so much more. More because it is itself is a work of art, encouraging me to create. This all keeps me searching,learning and traveling down new paths of study and creativity. Thank you Andrew!"
Jon Foster:
illustrator & author
Credits: Alien Planet, Harry Potter and the Goblet of Fire, Harry Potter and the Prizoner of Azkaban, Hellboy, Blade II, Titan A.E., Galaxy Quest, Babylon 5: Thirdspace Author & artist: Expedition ... jonfoster.com>


---

"Beyond its undeniable qualities, making it a very handsome object that you can proudly exhibit in your studio as a status symbol of artistic enlightenment, Andrew Cawrse's anatomical model offers both professionals and amateurs an opportunity to (re)discover, admire, and comprehend the internal design of the human body, a highly perfected biological mechanism revealed here in all its splendour… The Humanist spirit of Leonardo da Vinci and Honoré Fragonard can be yours for just a fistful of dollars. Go out and buy one today!"
Frédéric Blanchard:
designer, illustrator, author
Credits : Dante 01 (Marc Caro film), Corto Maltese, la Cour Secrète des Arcanes (Animated movie), Star Wars : Heir to the Empire (comics), Karmatronics (Bande dessinée), Surplus Universalis (Artbook)


---
"For all artists, sculptor's, designer's and even physician's in the medical profession, this human anatomy figure is a master full work of art and a perfect representation of the human anatomy. The muscular detail and scale will help support and execute any 2 or 3 dimensional project you have. You can not find any other anatomical correct model that will top this. This is all you'll ever need in your life time!"
Danny Wagner:
modelmaker, makeup artist, kitbuilder, painter
Credits: Pirates of the Caribbean: Curse of the BP, At World's End, Dead Mans Chest, Mission: Impossible I & III, War of the Worlds, Lemony Snicket's, Hulk, Star Wars: Episode I, II & III, Artificial Intelligence: AI, The Hunt for Red October, Robocop2 ... IMDB page>


---

"A must have for any character artist at any level of ability. This anatomical maquette was one of the best investments I've ever made. As a character artist, I use it everyday. it is impossible to get the "creative" side of character design until you have an "understanding" of human anatomy. This model is the one of the best tools to aid you in that understanding. The model has even encouraged me to learn more as the seemingly infinite subject of anatomy has been made less intimidating by accurately presenting the human bodys simple complexity. From the sculpting, to modeling, to illustration, this model has been with me through all of those disciplines. It has done nothing short of command the attention of fellow artist who see the piece on my desk, and it is consistently being borrowed"
Omz Velasco:
director, character artist
Film Credits: Hulk, Dreamcatcher, Harry Potter, Signs, Van Helsing, Series of unfortunate events, Day After Tomorrow ... IMDB page>